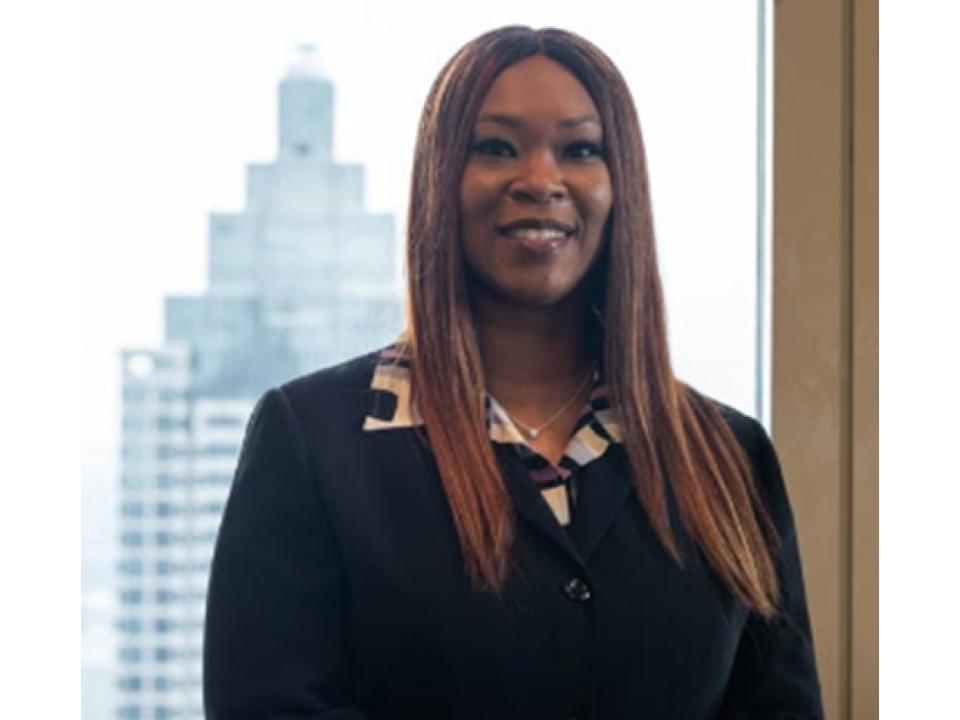 Senior Director
Murielle L. Scott takes a vision and makes it reality through sound strategy development. She intuitively uncovers threads of opportunity that weave through an organization, brings them together into a coherent whole, helps others extend their thinking, and drives material business advantage.   She is an inspirational leader whose ability to relate inspires action while at the same time is grounded in financial information that levers the business.  Respected as a credible voice in decision making, finding strategic partners, and establishing governance boundaries, Murielle earns a seat at the table wherever she serves.
Currently, as Senior Director at Strategic Innovative Solutions, a federal government contracting company, Murielle oversees the day to day operations and manages the contractual obligations of a multi-million dollar organization.   She led the successful growth and program execution by building dynamic team and ensuring contractual compliance as well implementing key business process improvements to boost efficiency and drive productivity.    She is now spearheading major strategic shifts for organizational growth a functional focus to an enabler of innovation for the business and integrating the proper channels for the public health industry so that it supports a truly global company.
Previously, as Program Manager III, Murielle assisted the CDC's Community Guide Branch Sr. Leadership in developing and implementing their annual strategic plan and organizational management activities to set priorities, redirect energy and resources, strengthen operations, and ensure that employees and other stakeholders are working toward common goals.  During this time, she developed a project management plan and system designed to house data focused on project milestones and deliverables, resource time allocation, annual budget projections and expenditures. Earlier she rose through the ranks of SciMetrika Limited Liability Company reviewing Request for Proposal and maintaining a pipeline of business development opportunities in Salesforce.   She began her public health career at the CDC as a Senior Training Specialist with SRA/Constella Group, LLC.
Murielle holds an MPH from the Fort Valley State University and a BS from the University of Georgia.   She serves as a subject matter expert of several public health subjects including but not limited to HIV/AIDS, STD Prevention, Global Health, Adolescent Health and Strategic Planning and Operational Change Management.
---